Kid Kritics Approved
We at Annie's believe that there's something reassuring about knowing what's in your food and who it comes from. As nourishers, we see the world as one giant system, beautifully complex yet intricately interconnected, that grows organically with the care it is given. We nourish communities by providing healthy food, promoting sustainability and supporting organizations motivated by our same intrinsic purpose.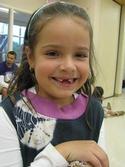 The kids' eyes popped when they saw Bunny Graham Friends on their plates. They were especially drawn in by the smells. A chorus of "Hmmm...!" filtered through the air.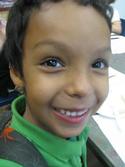 Subsequently, the taste did not disappoint them. Clearly these cookies were a hit. For the Kid Kritics Quiz, the cookies were the first pick prize of the day!
We've put together some delicious and healthy recipes combining Kid Kritics Approved products with other wholesome ingredients.