Healthy Food for Kids - Petition - Go Million Moms
We are here with a big purpose and we need you because YOU will make the difference.


We need you because you are the decision makers and the influencers. You are the moms (and dads) who care about your children's health. You are the parents who can make a difference. And now you can have a huge impact on the companies who package and distribute the food and drinks you feed your kids.

We are here to help you send a loud message to food manufactuers: "We want healthier, easy-to-identify foods and drinks for our kids. Qualify for the Kid Kritics Approved Seal."


GoMillionMoms.com has been created so you can speak up and be heard by the people who put food products on grocers' shelves.
By signing our petition today, you will literally be One in a Million.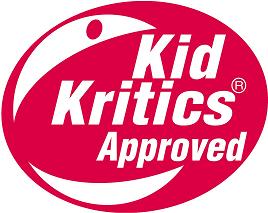 The Kid Kritics Approved seal provides a simple solution for both you and the food companies. The Family Food Experts Independent Ingredients Board, made up of physicians and other health professionals, has one mission: to insure that any product awarded the seal has met its tough ingredients standards. Once the ingredients are approved, the Kid Kritics taste test the product. They give it a thumbs up or thumbs down as a final approval before the seal can be placed on food products.

Our promise to you in exchange for you caring enough to sign the petition?
We will passionately pursue food and beverage companies to make healthier products that qualify for the KKA seal and to put that seal on their packaging.
We want to give you a gift
for taking the time to learn what we're doing. When you "sign" our online petition, we will give you a link to download our

BRANDS TO TRUST

ebook

- absolutely FREE- as our way of saying thank you.

We will keep you informed through our blog, newsletter, and this site, about what is happening with the petition. We also will keep you updated on other health issues directly impacting you and your family. Check back here and on our blog often.

We are here to listen and to make sure your voice is heard. Be sure to take the time to be heard by signing the petition today. Thank you!

... for the health of families,

ellen and sally