Kid Kritics Approved
Once Again Nut Butter (OANB) was founded by Jeremy Thaler and Constance Potter, in 1976, as a worker cooperative. The Once Again Nut Butter name was created by Jeremy and Connie, who, "Once Again", created another worker co-op, and were "Once Again" creating a new endeavor. We were founded with the goal of providing the natural products industry with a tasty, healthy, and nutritious peanut butter. After more than thirty years, our focus remains the same, and we have earned the reputation as a manufacturer of one of the best tasting and most consistent nut butters in the industry.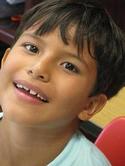 "More? Can I have more?" It's is easy to recall the sighs of pleasure as Kid Kritics ate crackers with Once Again peanut butter. They totally LOVED it. It was an early prize pick by winners of the Kid Kritics Quiz.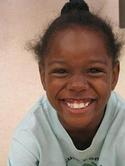 These kids, who eat a lot of junk food, gave this almond butter a thumbs up! They were unaware that almond butter is naturally a good choice and were particularly pleased to learn that this brand adds an ingredient to fuel their brains!
We've put together some delicious and healthy recipes combining Kid Kritics Approved products with other wholesome ingredients.