Kid Kritics Approved
Experts in farming since 1835, Plainville Farms is one of the first companies in the country to raise its turkeys without the use of antibiotics, without animal by-products, and in an Animal Friendly environment. Sustainable practices and environmental stewardship have been our commitment from the very beginning. Our turkeys are grown by experienced farmers trained to abide by strict animal welfare standards. Plainville Farms offers a full range of turkey products available in the fresh meat case, frozen case, and in the deli. Whatever your choice, you will find our products to be Purely Delicious…Naturally!™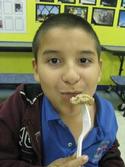 The kids LOVED the mini turkey burgers we served them. On purpose, we used a light seasoning to prevent a distraction from this meat's natural flavors. "Great with flavor, soft but not chewy, juicy" expressed their opinions. And, they all wanted more! Without a doubt, this ground turkey needs to be a staple in everyone's kitchen for quick and easy meals: burgers and meatballs!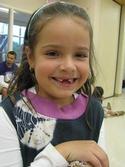 We also used your ground turkey in a Healthy Recipe Moms recipe, Ground Turkey Casserole. "It's awesome... Best thing ever... Smells great... Best in the whole wide world... It was so good." You can see, flavor won over these kids. They also begged for more. Some even licked their plates. These results reinforce the fact that Plainville ground turkey is a hit with kids.
We've put together some delicious and healthy recipes combining Kid Kritics Approved products with other wholesome ingredients.