Kid Kritics Approved
Simply Organic's 100% pure, organic herbs, spices and seasonings plus fresh food equals delicious, healthy meals for you and your family. Our delicious food helps you fit the goodness of organics into your busy lifestyle in minutes. It starts with premium quality, organic ingredients and ends with easy-to-make, healthy meals that nourish and satisfy completely. Try any of our spices, seasoning mixes, baking flavors and baking mixes and we think you'll agree ... Simply Organic provides a simple way to go organic.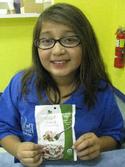 Ranch Dressing was so good the kids ate every bite of lettuce on their plates. "It was amazing. Terrific. It was fantastic. Very good; don't change a thing. It was very very very good. I would put this on a sandwich. Yummy spicy. Best salad dressing ever. Great for kid!"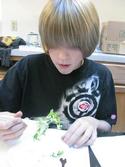 Ranch Dip: "I would eat more vegetables with this dip. After you scoop it up, it had a 'Bamm' to it. More, is there any more? Please!" A few kids drank what was left in their cup. They noted it has a spicy zip and still eighty-five percent loved it. Kids like spicy!
We've put together some delicious and healthy recipes combining Kid Kritics Approved products with other wholesome ingredients.