Kid Kritics Approved
Since 1979, Purity Foods has been a worldwide supplier of certified organic food products. With our network of organic growers throughout the U.S. and Canada, and from organic projects overseas, we are an experienced and premiere supplier of organic foods to the marketplace. Our organic flour mill is one of the largest in the industry, and we take pride in supplying the finest quality organic baking flours to bakers throughout North America.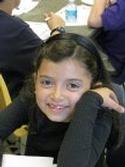 "Tasted really good, like whole grain - buttery and salty like sesame seeds full bodied and carries more of itself than regular pasta - nutty - sweeter." These kids were floored this spelt pasta could taste so good.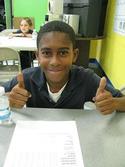 Few products have three 100 percentage results in a Kid Kritics Taste Test. These pretzels were a huge hit! "They are REALLY tasty!"
We've put together some delicious and healthy recipes combining Kid Kritics Approved products with other wholesome ingredients.